Virginia Cyber Alliance Projects
Virginia Cyber Alliance
Subsidized Internship Project and Digital-Entrant Pathway Project
Does your Company offer paid Cybersecurity Internships?
Are you an undergraduate STEM student seeking a Cybersecurity-related internship?
If so, we may be able to help!
The Virginia Space Grant Consortium is partnering with the Old Dominion University (ODU) Virginia Modeling Analysis and Simulation Center (VMASC) for the Virginia Cyber Alliance Internship Project to support subsidies for company-paid student cybersecurity-related internships in Go Virginia's Region 5. The VSGC will manage internship placements for this project using its established Commonwealth STEM Industry Internship Program (CSIIP).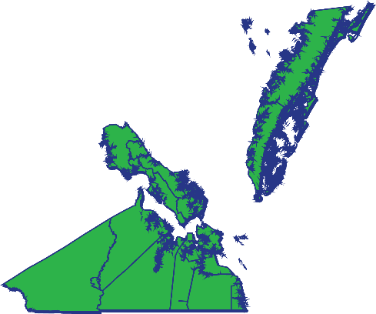 Internship Program:
Eligible Companies must offer cybersecurity-related internships located in Go Virginia Region 5. Region 5 consists of the cities of Chesapeake, Franklin, Hampton, Newport News, Norfolk, Poquoson, Portsmouth, Suffolk, Virginia Beach, and Williamsburg; and the counties of Accomack, Isle of Wight, James City, Northampton, Southampton, and York. Internship parameters include:
Project period: January 31, 2018 – January 09, 2020
Includes spring, summer, or fall internships
Approximately 20-25 internships per year (first come basis)
Internships can be full- or part-time
Companies will be subsidized for internship cost at a rate of 25% to a maximum of $2,200 per student
Interns receive a certificate of recognition from the Governor
Virginia Cyber Alliance Project Internship Eligibility Requirements:
U.S. Citizen or Permanent Resident.
18 years old.
Undergraduate attending a 2-year or 4-year higher education institution, a recent graduate or exiting military in cybersecurity or related fields.
Actively enrolled in undergraduate courses taking at least 6 credit hours per semester if not a recent graduate or exiting military.
Majoring in a STEM (science, technology, engineering, or mathematics) field of interest to the Virginia Cyber Alliance companies.
Have a GPA of at least 2.7 on a 4.0 scale
*Note: Very limited exceptions may be allowed regarding the eligibility requirements on a case-by-case basis, i.e., exiting military.
If your company is in GO Virginia Region 5, and is interested in subsidized cybersecurity-related internships, please register via the company link above.
If you are a STEM student interested in a cybersecurity-related internship (Note: Students are not required to be from Go Virginia Region 5), please apply via the Student link above.
Questions regarding the internships, please contact:
Debbie Murray
Virginia Space Grant Consortium
Program Manager
Internships and Research Experiences
Email: dbmurray@odu.edu
Phone: 757-766-5210
csiip@spacegrant.org
________________________________________________________
Digital Entrant Program:
The Virginia Cyber Alliance Digital Entrant program is being managed by VMASC. Companies offering full-time entry-level cyber security positions could receive subsidized funding of up to $30K toward the first year of employment.
Digital Entrant – Salary Subsidy Process
Potential Cyber Entrant applies within six months of entry into job market
Virginia Cyber Alliance will help facilitate internship for potential Cyber Entrant
Firms and candidates negotiate employment with milestones (2-year term)
Virginia Cyber Alliance will subsidize first year salary ($30K max)
Employer agrees to support developmental achievements with milestones during the first year of employment
If you want to learn more about the Digital Entrant Pathway Project for new hires and your company is in GO Virginia Region 5 contact:
Capt. Joseph J. Grosel, USN (Ret)
Government Contracts Program Manager
Virginia Modeling, Analysis, and Simulation Center
Old Dominion University
Email: JGrosel@odu.edu
Phone: (757) 686-6231
R. Michael Robinson, Ph.D.
Director
Center for Innovative Transportation Solutions
Virginia Modeling, Analysis, and Simulation Center
Old Dominion University
Email: RMRobins@odu.edu
Phone: (757) 638-7010